Sirona Dx pioneered Imaging Mass Cytometry™ applications for biopharma and launched the first commercial spatial-omics CRO service in 2018. Leverage our leading expertise to detect up to 38 protein markers simultaneously in the same tissue section with subcellular, single cell resolution and rely on our sophisticated bioinformatics capabilities to explore the high dimensional single cell data.
Select our optimized 34 marker Immune Portrait ™ TME panel or develop custom assays to match your exact requirements and reveal next generation biomarker signatures.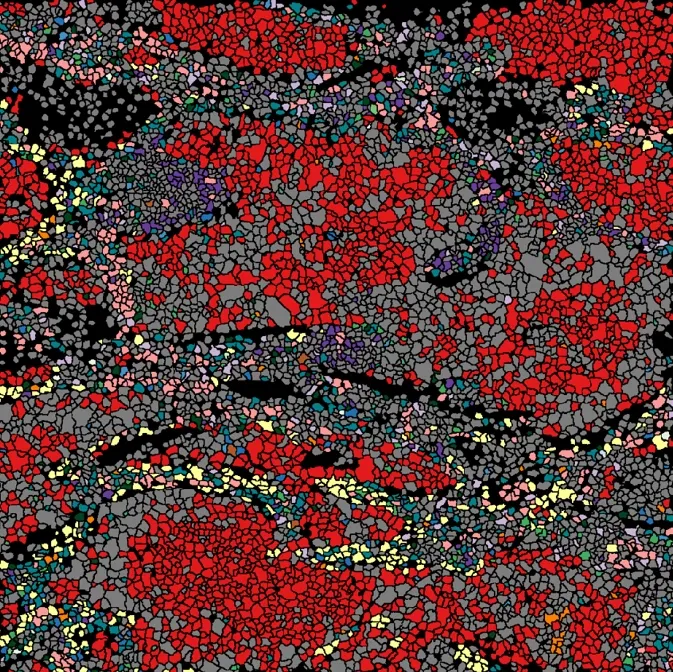 Imaging Mass Cytometry Workflow

Comprehensive End-To-End Service
Assay design (up to 38 markers)  
Custom Ab Conjugation & Verification   
Multiplex Assay Optimization  
Slide Staining 
Laser Ablation & Image Acquisition  
Advanced Bioinformatics Analysis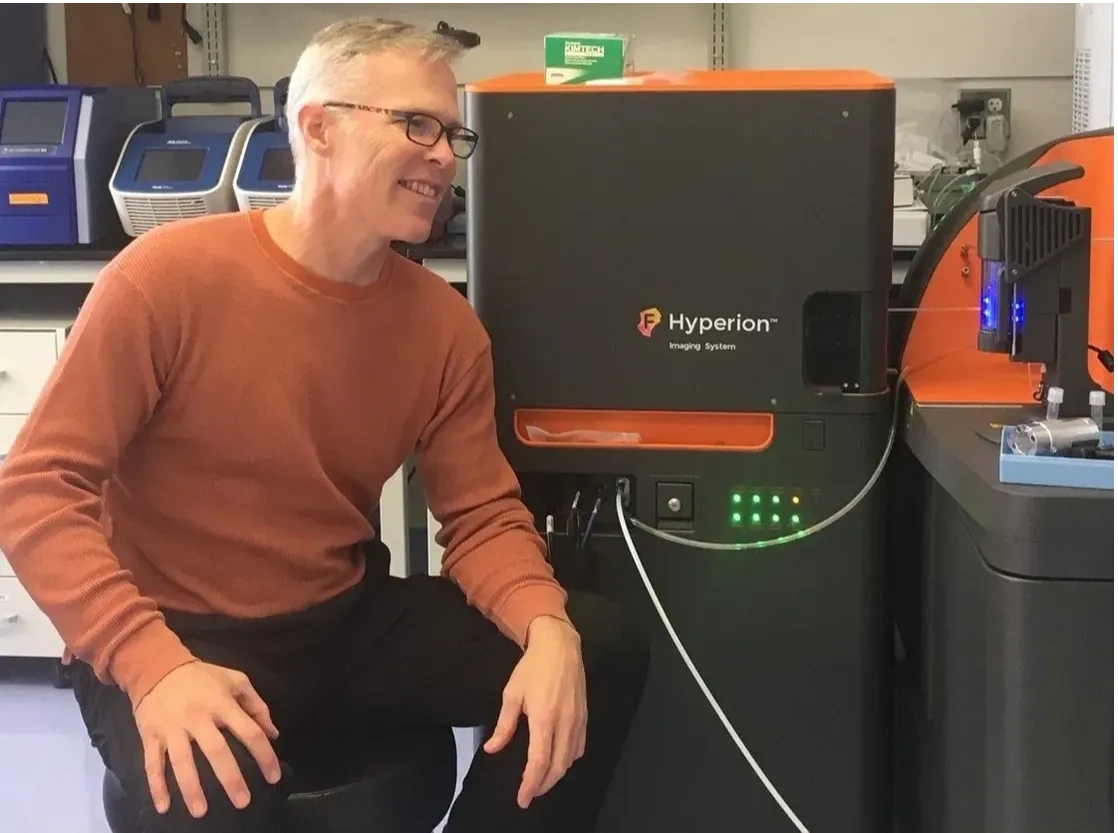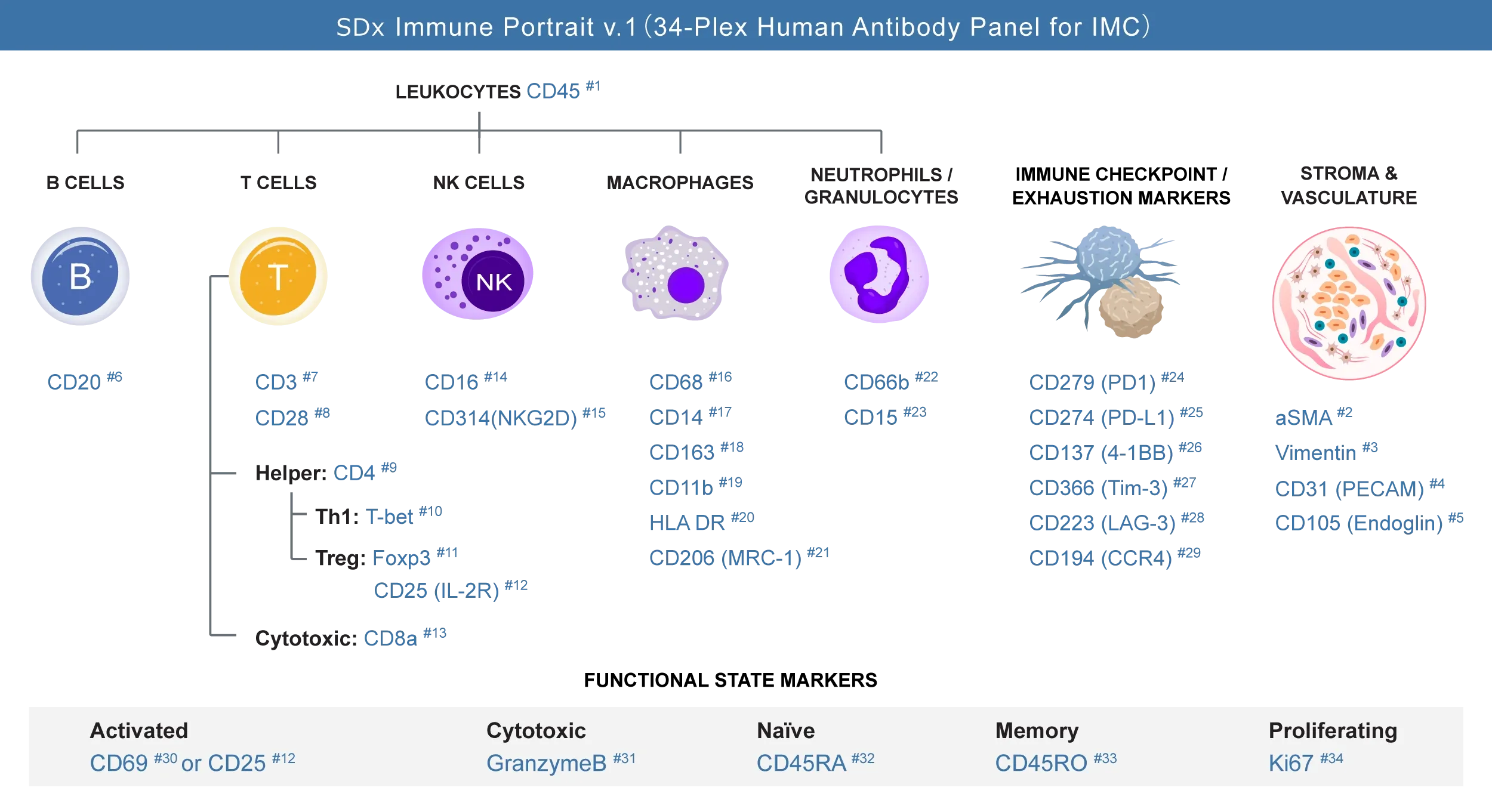 Introducing the Human Immune Portrait™ TME panel
A highly optimized IMC panel that enables comprehensive analysis of the tumor microenvironment at a sub-cellular resolution. Use as is or modify to accelerate the development of a custom panel.
Panel features:
34 tumor and immune cell markers
Identify Stromal and Vascular cells, Adaptive and innate Immune cells                            
Includes markers for immune checkpoint proteins and T cell exhaustion 
Add up to 4 additional markers of your choice and/or delete non-essential markers to create a custom panel to match your project requirements