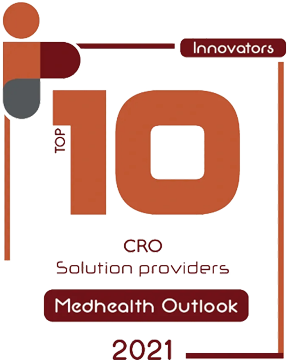 The development of innovative immunotherapy approaches for cancers and autoimmune disorders among others, remains a top priority for Biopharma however numerous challenges create hurdles to progress. To begin with, there is a requirement for multi-faceted, high-parameter, single cell readouts from limited sample inputs to identify informative biomarker signatures. Furthermore, the complex nature of the underlying immunobiology coupled with the multiomic, big data readouts can be difficult to integrate and analyse. Consequently, biopharma companies oftenseek expert guidance on the best approaches including which platforms to utilize, which high parameter multiplexed panels to develop and how best to interrogate the data to gain meaningful insights. Enter Sirona Dx.A CLIA accredited technical contract research organization (CRO), Sirona Dx specializes in high complexity genomics and single cell proteomics services to support pharmaceutical companies with their drug discovery and development programs. Be it for exploratory testing and biomarker development, or clinical trials and companion diagnostics, Sirona Dx offers the latest technologies and expertise to guide clients to the assays and platforms that best match their requirements.
A key ingredient of Sirona's success is their role in bridging the silos between biopharma and the life science tools industry. Leveraging deep relationships with leading life science tools developers, allows pharma to access leading-edge technologies at an earlier stage and often before the tools are commercially available. While other CRO's wait for the latest platforms to arrive as the finished product, Sirona Dx actively embraces new technology at an earlier stage, often assisting with product development.
A good example of this approach is in spatial biology where Sirona Dx is recognized as the original pioneer and leading service provider. Sirona Dx began offering spatial-omics services in 2018 and today offers comprehensive, end to end solutions for spatially-resolved, highly multiplexed biomarker analysis with all of the leading platforms. These spatial-omics technologies include Imaging Mass Cytometry (developed by Fluidigm) and CODEX ultra-high plex imaging (developed by Akoya Biosciences). In collaboration with Sirona Dx, biopharma companies are no longer constrained by the limitations of traditional IHC and can image up to 40 biomarkers in the same tissue section at single cell resolution. "Our highly optimized 34 marker Immune Portrait TME Panel, developed for comprehensive analysis of the tumor microenvironment at a sub-cellular resolution, is a work-horse for many of our clients," remarks Andrew Brown, PhD, Chief Commercial Officer, Sirona Dx. Sirona Dx also utilizes Mass Cytometry (CyTOF) for in-depth characterization of immune cell subsets in suspension from whole blood and PBMCs, enabling simultaneous assessment of more than 40 parameters in a single sample.
In addition to leading edge single cell proteomics services, Sirona Dx also supports clients with a portfolio of specialized genomics capabilities including a menu of immune expression profiling assays, unique DNA/RNA extraction methodologies and more. "Our CLIA accredited, technology agnostic laboratory offers a comprehensive suite of specialized genomics and single cell proteomics services to deeply profile the immune system and reveal the interplay with the tumor/tissue microenvironment," adds Brown. "Our mission to integrate, leading-edge technologies in support of comprehensive, multiomic, single cell analysis was a highly strategic decision and has facilitated our emergence as an essential pharma partner."
Since its inception in 2016, Sirona Dx has assembled an extremely strong team and has integrated an impressive suite of high complexity multiomics capabilities. "Today over 30 pharma and biotech clients rely on Sirona Dx to advance their immune therapy programs. We will continue to be guided by our pharma clients, ensuring that we understand their challenges and are able to support their current and future requirements", says Brown. In parallel Sirona Dx will continue to work closely with life science tools partners and help them bring new technologies to market that are fit for purpose. "This is an incredibly exciting time for the advancement of molecular and immune therapies. Here at Sirona Dx we are uniquely positioned to assist and are fully committed to the cause", says Brown.